Our Staff
The Team at Sanders Brokerage Services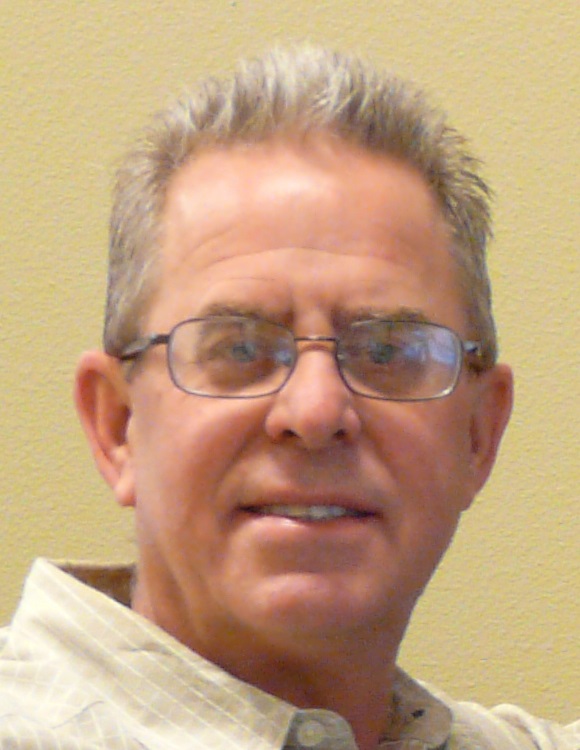 Steve L. Sanders:
President, Licensed Customs Broker and founder, started in the brokerage business in Blaine in March of 1973, and received his broker's license on September 6th, 1982 over 41 years ago. Steve has been employed in the industry in Blaine and Sumas, Washington for nearly 50 years.  Previously he was employed by Border Brokerage Company Inc., and was a former owner of A.J. Humphries Inc., in Sumas, Washington.  Following his tenure with Border Brokerage Company Steve became an Office Manager with Milne & Craighead Customs Brokers U.S.A. in Blaine.  During his tenure with Milne & Craighead Customs Brokers, Steve worked for several months in their Air and Ocean environment operation in San Francisco, California, as well as their border offices in Blaine, Washington and Sweetgrass, Montana.  In 1993 Steve became the Office Manager for Fritz Companies in Blaine, Washington.  Within a few years he expanded his role to Regional Operations Manager for Fritz overseeing seven offices of operation from Blaine, Washington to International Falls, Minnesota.  Following the acquisition of Fritz Companies by United Parcel Service, Steve took leave of his position with UPS and, in February of 2003 he opened the doors of Sanders Brokerage Services in Blaine, Washington more than 20 years ago.  With a background in virtually all entry types included; drawback, warehouse, in-transit, temporary importation, and everything in between – via any mode of transportation (rail, truck, pipeline, air, ocean) Steve has pretty much seen it all.  Steve will celebrate his 50th year anniversary in the industry in March of 2023.  He has also worked in a local music consortium known as the Crystal Tricycle from 1966 through 2014.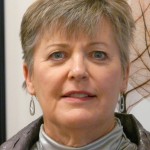 Julie G. Sanders:
Vice-President and co-founder started in the brokerage industry 20 years ago as a co-owner of Sanders Brokerage Services. Julie has a background in the banking industry and corporate retail sales.  Julie oversees the accounting, payables, account receivable aspects of Sanders Brokerage Services and is fully involved in the day to day operations of the company, from cargo release to entry summary processing to client invoice preparation.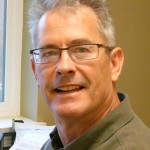 Todd Nunamaker:
Import Customer Service Representative / Sales started in the brokerage industry in 1982 (41 years ago).  Todd has an extensive background in sales and operations and a University Degree in Education.  Todd is a valuable part of the team and essential to our day to day operations.  His background is in account setup, power of attorney assistance, import regulations and import operations.
  Grant Sanders:
Import Customer Service Representative / Financial Administrative Assistant is the youngest addition to the team but still with 15 years experience in the brokerage industry he is certainly not to be considered a rookie.  Grant plays an enormous  role in our day to day operations.  A Graduate of Western Washington University with a degree in Finance has proven his experience and background vitally essential to our operations.
James Koch:
James Koch, joined our operation 15 years ago, moving over from J.R. Huls Customs Brokerage.  We are pleased and proud to have James with our office now.  He is a joy and pleasure to work with and brings a ton of operational knowledge to our staff.  Reach out to James and you'll be happy you did, he is such a wonderful person.  Thanks for joing our team, James.
Brion Cortez:
Brion Cortez joined our team in November of 2015.  Brion came over from Baron Telecommunication Systems and has a huge background in customer service, communications and Network and Integrated Technoligies.  Brion obtained his U.S. Customs Brokers License in 2018 and as a Licensed Broker is a wonderful and solid addition to Sanders Brokerage Services.  We're happy to have Brion working for us.
Kacey Cockle:
Kacey joined our team in July of 2017.  Kacey has a background in warehouse services and freight forwarding.  Inasmuch as we don't have a warehouse or offer warehouse services we quickly put her to work in our Customer Service group assisting clients in preparation of their import entry and billing documents.  Kacey has a joyful spark of a personality and lights up the office.  Thanks, Kacey for coming and joing our team.
Terre Gorze:
Terre is the last aquisition to our team.  She joined our operation in February of 2020 learning the industry from the ground up.  I take pride in saying that she has excelled and grown enormously in her knowledge base of our industry and our operating system.  Top that off with her having just about the sweetest personality a person should be allowed to posses, and we're proud to say that we found a true gem in Terre.  We are so pleased to have her with our team at Sanders Brokerage Services.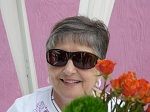 Carolyn Kenny:
Carolyn Kenny worked for us for nearly 5 years.  Carolyn passed away suddenly last July.  We enjoyed having Carolyn as one of our employees and she loved being part of our family.  Sadly on July 14th, 2011 Carolyn passed away.  She was an absolute joy to work with.  Day after day the smile on her face brightened our office.  We will love her always, and miss her forever.